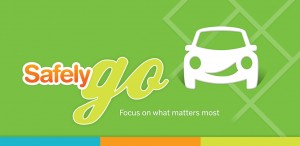 Why yes, I am guilty of getting my phone out to check the time and then completely forgetting to check the time. Et tu? 
It happens every single time. I reach for my phone and inevitably find a tweet, a text, or an email that demands an immediate response… and down I go into the rabbit hole. 5… 10… 15 minutes later, I try to pull away and get my head back to reality, but every ding, beep, or ring sucks me right back in.
I joke about having a tech addiction, but it's more like a compulsion. I just can't help myself!!
Even at times when I consciously make an effort to leave my phone in my handbag or just out of the way, the feeling that I'm "missing"  important messages or can't be reaching in an emergency is a just as much of a distraction. With two young kids in separate schools and a husband who is commuting up to 2.5 hours each day, turning off my phone is NOT a option either.
There are a lot of parents who can probably identify with my predicament. The very thing that gives you the flexibility to take a conference call in the school pick up line and write a marketing proposal on the playground also keeps you from being 100% present when the kids ask you to go down the slide with them or stumble over their words because they are just so. very. excited. to tell you about their day. Yet, you can't "unplug" because "what if…"
To help busy, connected moms and dads stay in touch with what's most important, Location Labs created a new free Android app called Safely Go. And, it's adorable too!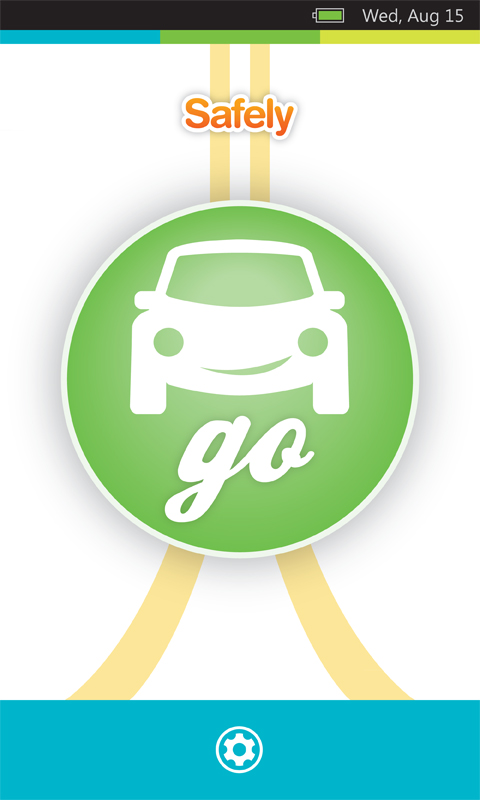 The Safely Go app can function in two ways:
1. Keeps you focused on a project, work, or your family by limiting distractions from your smartphone to the absolute minimum.
Locks your phone to cut distractions during important meetings, class time, and, of course, family time
Practice "digital wellness" by being in control of your phone, not "compelled" by it. You choose when you need to disconnect and focus by turning the app on or off.
Work and play better, by allowing you to concentrate on being where you are now and effortlessly assuring contacts that  you will get back to them soon… on your time.
2. Allows you keep your eyes where they should be when you're driving–on the road, not on your phone.
Only permits calls and texts  from your three "VIP Contacts" (like your family, your kids' school, or your boss) Mine include my husband and each of the kids' schools.
Notifies all other callers and texters that  you're on the road and driving safely through automatic text replies which you preset yourself.
Enables calls through your Bluetooth or other hands-free device
Gives you access only to your top three "Driving Apps" (like maps, navigation, or music)
To learn more about Location Labs, the creator of Safely Go and Safely Social Monitor (which I reviewed last year), and get more digital parenting ideas, go the bottom of the Safely homepage and sign-up for the "Safely Spotlight". This free resource provides tips, considerations, and advice on how to "parent in a digital world".
For instance… Is technology destroying our relationships?  According to Pew, the answer is probably not what you think. We have freedom of expression in the United  States, but should we be petitioning Congress to protect our privacy online?  
While you're at it, you should follow Safely on Twitter and Facebook too, but not while you're driving or eating dinner. But… you know, when you're ready.
  Disclosure: T
his post is sponsored by Location Labs, the creators of Safely Go. I was compensated for this review. All of the thoughts and opinions are my own.