Geeks can be  exceptionally challenging to shop for… For the most over-zealous, there probably isn't an item that they haven't already discovered (or bought for themselves.)  Add to that, the  pressure of having to be extra thoughtful on Valentine's Day and you have got quite the quandary!
What to get? What to get?
Just in the nick of time, I have taken the liberty of rounding up some geek-worthy gift ideas that really say, "I get you!"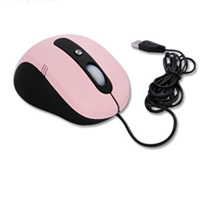 Warm Me Up
The Keydex Warmer Mouse (Sears, $18.74) keeps your hands roasty, toasty while you work on the computer on an  early winter morning or late into the night.
The Warmer Mouse works with PCs and comes in grey and orange too.
Winter is still in full force. Perhaps not where I live in the Bay Area, but in other places… I think.
These Agloves Touchscreen Gloves  ($17.99) will allow your love to send you all of these oh-so-gushy texts throughout the day
Oh, you tees…
Just because you may not wear your heart on your sleeve doesn't mean you can't wear it on your… shirt. These are some my favorites.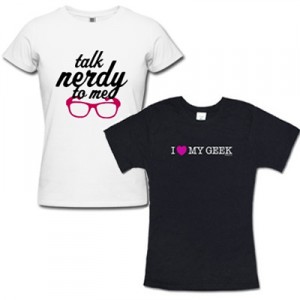 We both know geeks are sexy, right? This flirty tees lets the rest of the world know it!
This "Talk Nerdy To Me" shirt from Spread Shirt ($26.90) and "I [heart] my Geek" tee from Think Geek ($19.99) say it all.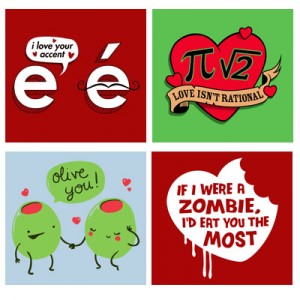 Do speak the language of love? Do you know someone who is obsessed with zombies and is forbidden from talking about them… ever?  
Then you will swoon over these clever little shirts from Snorg Tees.
Now through midnight on Valentine's Day, Snorg Tees  is offering discounts for couples and singletons, alike. 
Get 20% for two or more shirts using the code: TEESFORTWO or 15% off a single shirt order with coupon code: PARTYTIME. (Ends February 14, 2012, midnight.)
Caring is Sharing
This adorable heart-shaped headphone splitter ($14.99 at Modcloth) lets you snuggle close and share your music, videos, and games with your extra special someone.
Yes, you can get an ordinary spliters, but these are shaped like a heaaaaart for Vaaaaaalentine's Day… and they come in "Cherry Red" and "Bashful Pink" for loooooove.
 All You Need is Love… Notes

Surprise your techie with something completely unexpected– Paper and Pen. Paperblanks offers a line of beautiful  journals that provide the perfect place to write memories or sweet handwritten notes for the one you love this Valentine's day.
For the Little Geeks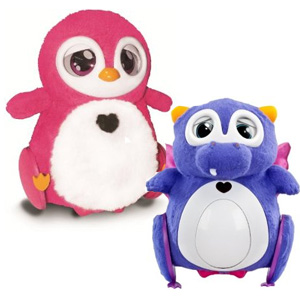 iloveRobots' Penbino, the Interactive Cuddly Pink Penguin
 and Skylee, the Lovable Purple Dragon, both found at Amazon.com, sing, dance, and interact with people. They respond to sounds and touch. When they are sad, all they need is a gentle pat on the head to be cheered up!  When they "see" one another they will start chatting together, and even do a cute little dance.
You can find the whole line of Penbino, Skylee, and all of their little friends at I Love Robots.
The LEGO Valentine's Day Box, found in LEGO stores everywhere and online for $13.99, is the quickest way to your little Lego-manic's heart.
This red brick box is perfect for storing jewelry or any little treasure and comes with two little keepsake "hearts".