Whether you're hosting, guesting, or just hanging out this holiday season, here are 10 apps to make your holly a bit more jolly, put more figgy in your pudding, and make you shine like a Food Network STAR!
Cooking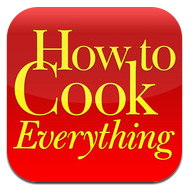 If you are a fan of  New York Times columnist Mark Bittman's popular How to Cook Everything (and really… who isn't?!), then you will love this app of the same name. Offering a comprehensive database of 2,000 recipes and 400 how-to illustrations– searchable by ingredients, cooking techniques and flavors. It will literally teach you how to cook…  Everything.
Cost: This app is designed for both iPhone and iPad, and is available in the App Store for $9.99.
While you're there, checkout the companion app, Vegetarian How to Cook Everything . Also available for $9.99, this is hailed as "the ultimate one-stop vegetarian cookbook".
While Allrecipes.com, creator of the "Your Kitchen Inspirations" app, doesn't exactly have a reputation of a glossy magazine filled with tablescapes and gourmet delights styled just so, it does pretty well for itself. Exceedingly well, in fact.
Last week, this app surpassed over 10 million downloads, making it the #1 most downloaded food app and the appeal is clear.
Every recipe found on this site (and in the app) has been crowd-sourced, tested, and reviewed. With thousands of recipes shared by foodies, professionals, and kitchen hacks alike, you are guaranteed to discover a lot of favorites that suit your tastes, budget, and schedule. Case in point: recipes range from gourmet to kid-friendly and  budget to "use leftovers"
Cost: The free version of this app allows you to access thousands of member-tested recipes on your iPad. For $4.99, the Pro version upgrade allows you to browse by ethnicity/specialty, save your favorites to an online "recipe box" that syncs with your AllRecipes.com account, store and print your shopping list, and make edits to recipes to make them your own.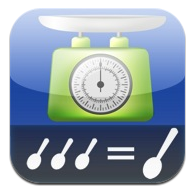 I cooked my first Thanksgiving and Christmas dinners while living in the UK, so all of the recipes I used are still in the original metric measurements. The conversions were simple enough to figure out when I had to do them everyday (translating my American cookbooks into British measurements) while abroad. I've since become out of practice, which is where Kitchen Calculator PRO is truly a time saver!
You enter your source measurement, and the app converts it into whatever equivalent you need, including units of temperature, distance, and cooking times.  It even allows you to store conversions that you use most often so you don't have to keep entering the same things over and over.
Another great feature of this app is its ability to scale recipes up (or down) to change the number of servings, should your quiet party of four suddenly turn into a buffet for twelve.
Cost: This app is designed for both iPhone and iPad, and is available in the App Store for $3.99.
Shopping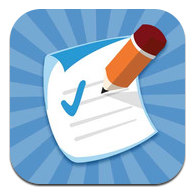 Meal planning, recipe keeper, couponing, and grocery list app in one, ZipList is "shopping made simple".
This app makes it possible to "clip" recipes from around the web and transfer the needed ingredients to your shopping list. It also provides you coupons for the items you plan to purchase.
A handy barcode scanner lets you add items from your pantry and refrigerator to your shopping list as your run out. Not only is this convenient and easy, it also helps ensure that you remember to get the low-sodium tomato soup instead of regular tomato soup, for example.
This app works across platform, which means you can add items to the list anywhere you are, online or through the mobile app. Then, you can give your spouse or other family members access to the list on their smartphone so there's no excuse for "forgetting to pick up milk" on the way home.
 Cost: Available in both App Store and Android Market versions for FREE.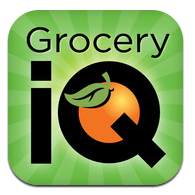 If you're looking for an app that's all about the coupons, then look no further than Grocery IQ.  Developed by Coupons.com, this app keeps printable and store deals at your fingertips, which you can "clip" then email and print for later use.
You can create lists by adding items one by one or scanning the barcodes, then sort items by store and even by aisle. There are preset categories and specific brands already programmed into this app, but you can make changes as you see fit.
This app also works cross-platform, so you can share lists on the Web, on a tablet, or between different smartphones. Never be caught without your list at your fingertips again!
 Cost: Available in both App Store and Android Market  for FREE.
Fresh, Local Food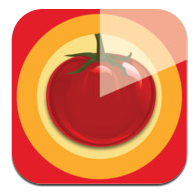 Locavore is a location-based app that pinpoints farms and farmers' markets nearest you, so you can find the freshest, in-season, local food– direct from the growers.
Celebrated by the slow food movement, this app provides details about the farms and farmers' markets and where to read more about them. It even serves up basic information on each fruit or vegetable along with simple recipes and serving suggestions and lets your "share" what you ate through Facebook.
 Cost: Available in both App Store and Android Market for FREE.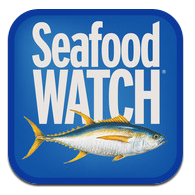 Seafood Watch is a program at the Monterey Bay Aquarium that is working to restore our ocean's diverse ecosystem from decades of overfishing and overpollution. Part of this program is the "Sustainable Seafood Guide", designed to help people make informed choices when selling and consuming fish.
This helpful app offers best choices, "healthy alternatives", and local, up-to-date guides of restaurants and stores where you've and others have found ocean-friendly seafood.
Cost: Available in both App Store and Android Market  for FREE.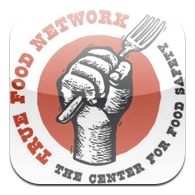 The True Food Shopping App was created by the  Center for Food Safety to help shoppers to quickly and easily identify foods made with ingredients from genetically modified organisms (GMO).
While the US government does not require GMO foods be labeled as such, there have been warnings from scientists that these foods may not be safe for diets or the environment. This app is a handy tool that educates consumers on this important issue and helps you choose safe brands as you shop.
Cost: Available in the App Store and Android Market for FREE.
Entertaining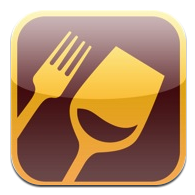 For anyone else who is completely clueless about wine pairings beyond "I like wine. Let's drink wine.", this is the app for you!  Very simply, the Pair It app allows you to browse by either wine or food, then presents you with a suitable matches.
This is particularly handy when presented with a restaurant wine list or deciding want to serve to your dinner guests.
Cost: Available in the App Store and Android for $4.99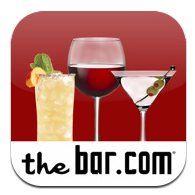 For the hostess with the mostess, theBar App serves up hundreds of cocktail recipes with detailed instructions and pictures.
In certain states, you can search nearby stores for everything you need to be the bartender. Locate the newest bars, pubs, or clubs in town. Try out the app's Mobile Sommelier to learn about great wines and delicious food pairings.
Cost: Available in the App Store for FREE.